Simplify your cloud with our VDC
With our VDC you can easily build and manage groups of virtual servers whilst avoiding the complexity of networking and security. Empower your users with a secure private, public or hybrid cloud environment.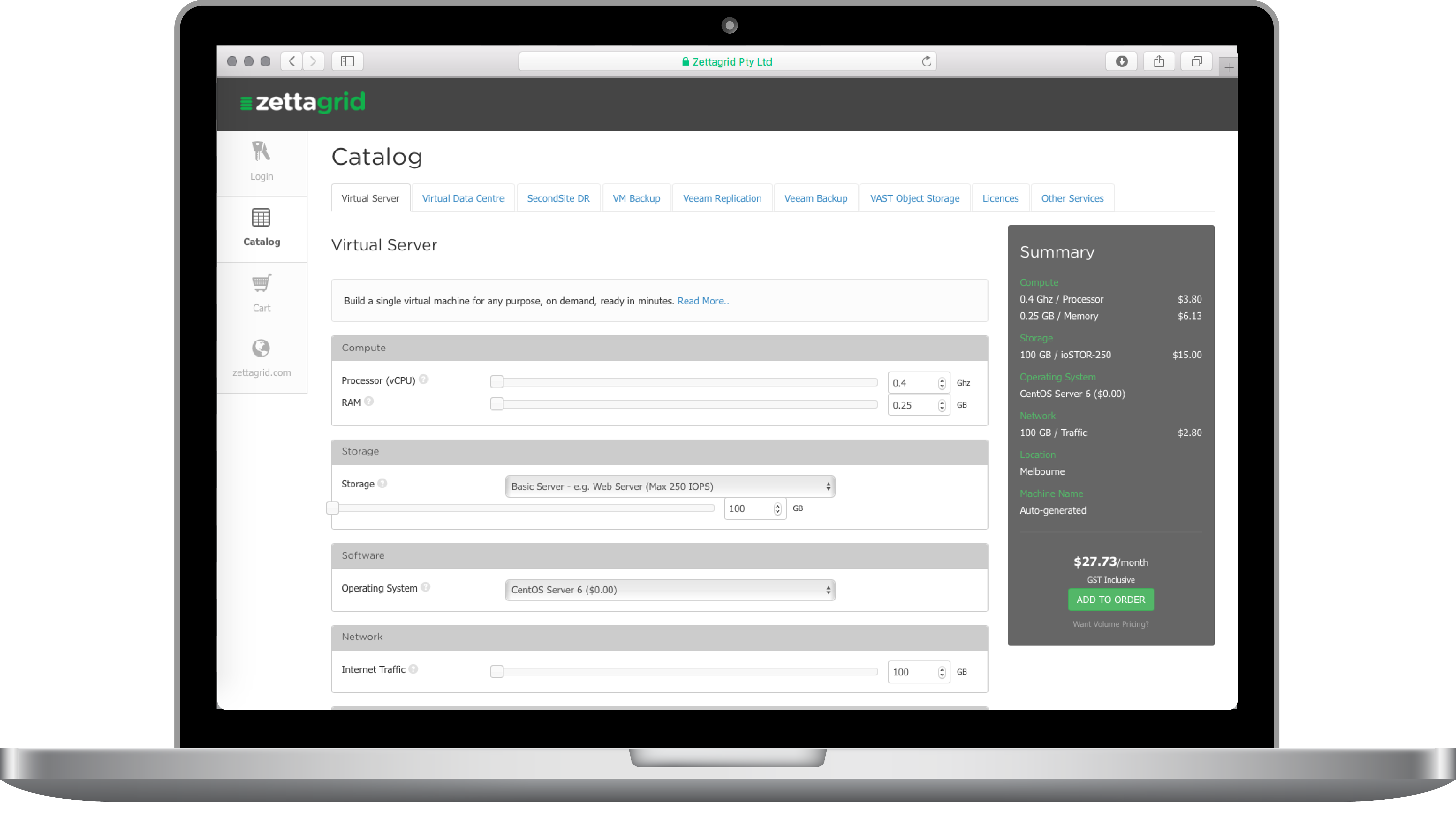 Simple Pricing
When you have more control over your cloud, you should only pay for what you actually need. And your cloud should actually be easy to use. That's why the Zettagrid cloud solution is so powerful – it's tailored to your needs.
Try out a Zettagrid VDC at no cost to you and experience the power and simplicity first hand.
WHY ZETTAGRID IS IN A LEAGUE OF ITS OWN
Fully Customised Sizing
Forget instances, you can customise your Virtual Servers to almost any size to match exactly what you need and not pay for the resources you are not going to use.

Simple Management
Our portal is simple and will have you up and running in minutes. For more advanced features we give you access to VMware® vCloud Director.

No Bill Shock
Unlike other providers we don't charge for IOPs, Reads/Writes, PUTs, GETs and all of the other nasty cloud gotchas. We deliver one fixed monthly charge for your cloud.

Love Us or Leave
No Contract is a key element of our cloud computing philosophy. We know you have the choice and we rely on keeping you happy in order to retain your business.

VMware Integration
Your local VMware environment can fully integrate with Zettagrid allowing you to have a single local management console.

Local Data & Support
Our geo-diverse architecture and fully independent zones in Sydney, Melbourne and Perth allow you to keep and secure your data in Australia.

Lots Of Metrics
Real-time and historical metrics are available at any time so you can monitor the performance of your virtual machines.

Backup & Replication
You can select from a range of VM backup and replication options that can be scheduled to meet your compliance and rete

Auto Migration
Sometimes hardware fails if a hardware node fails we will automatically restart your virtual machines on a new node auto-magically, at no extra charge.ng to use.
WATCH OUR FULL DEMO VIDEO FOR MORE OF OUR MYACCOUNT FEATURES
DISCOVER ALL OF THE TECHNICAL DATA FOR OUR VDC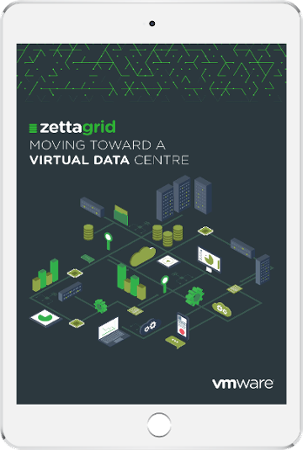 Moving toward a Virtual Data Centre [FREE EBOOK]
In less than a year, Australian businesses have moved to the cloud in record numbers. Our free ebook Moving toward a Virtual Data Centre will provide you with the insights you need to make an informed decision.
Powered By VMware
Your virtual data centre and its virtual servers will be hosted within an enterprise-grade VMware vCloud Air Network certified environment that has 3 levels of electronic security, physical security, network separation, and server & storage isolation.

NEED TO PROTECT YOUR DATA IN THE CLOUD? CHECK OUT OUR ZERTO SOLUTION

CONTACT US TO SPEAK TO A VDC EXPERT