Truly Independent
Zettagrid operates 8 Edge Cloud locations across Australia, Singapore and Indonesia each running isolated and independent instances of our infrastructure.
Australia

Adelaide, Brisbane, Melbourne, Perth, Sydney

Singapore

Indonesia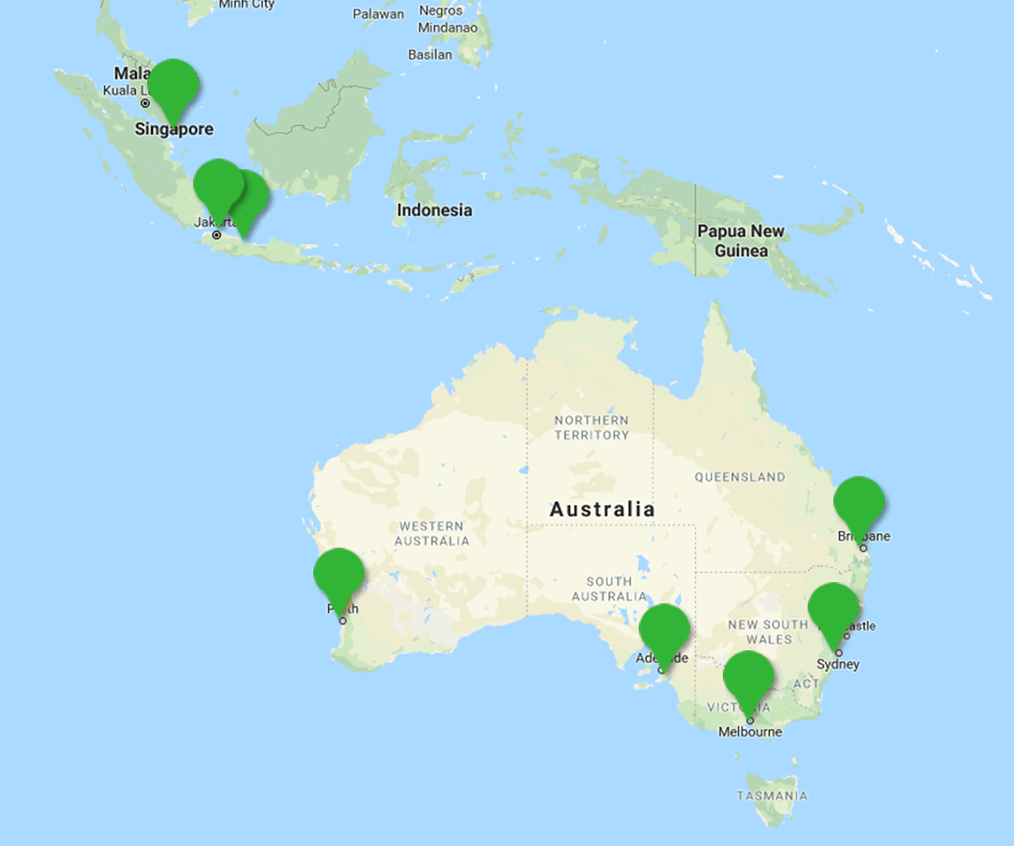 Bringing the Edge Closer
We operate our own Edge network with over 40k IPv4 assets (AS7604). Our geographic coverage and peering interconnects allow us the flexibility to offer sophisticated network and last mile solutions to meet any requirement.
Connect Easily
We provide direct fibre or copper interconnects into our data centres at up to 10Gbps. When you purchase network or interconnect ports through Zettagrid we provide you with a secure VLAN directly into our Platform.