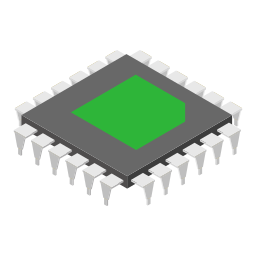 VMware Virtual Server
A Virtual Server is a standalone virtual machine that is directly connected to the internet. A virtual server is ideal for small workloads where no complex security and networking is required.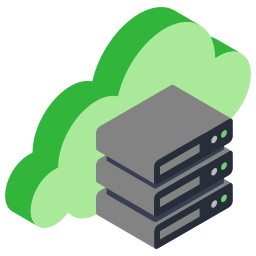 VMware Virtual Data Centre
A VMware Virtual Data Centre is an environment to contain and operate many Virtual Servers and provides firewalling, custom catalogs, DR, automated backup and, advanced management.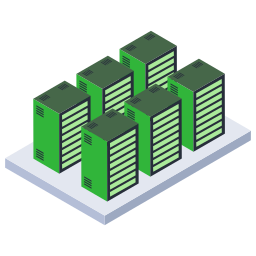 Features Compared
Service
Virtual Server
Virtual Data Centre
Service Level Guarantee
99.99%
99.995%
Share vCPU/RAM Between VMs
No
Yes
VMware Cloud Director Access
No
Yes
GPU / HPC Options
No
Yes
Scale Resources Up/Down
24×7
24×7
HA capacity for automatic recovery of failed hosts and VMs
Included
Included
Ability to provision custom sized VMs
Included
Included
Ability to hot-add NIC, memory, VMDK and vCPUs to running VMs
Included
Included
Direct machine level console access
Included
Included
Max VMs Per VDC
NA
5000 VMs
Max vCPU Per VM
24 vCPU
64 vCPU
Max RAM Per VM
64GB
512GB
Max Size Per Virtual Disk
20TB
62TB
OS Images Supported
90+
90+
3rd Party Application Licences
Microsoft, Citrix, F5, Riverbed, Cisco, Trend, Redhat
Microsoft, Citrix, F5, Riverbed, Cisco, Trend, Redhat
BYO Licence (Micorosft Licence Mobility)
No
Available
API
No
Yes RESTful API
Data Transfer
VM to VM Data Transfer
No Charge
No Charge
Intra Zone Data Transfer
No Charge
No Charge
Dedicated Fibre into Zettagrid Data Transfer
No Charge
No Charge
Network
VMware NSX Firewall
Additional Charge
Included

Private Subnets Supported

Single
Multiple
Multiple Private Subnets
No
Yes

Create Separate Networks for groups of VM's

No
Yes

VLANs Supported

Single
Multiple
Stretched Layer 2 extension from enterprise network to public cloud
Retain the same IP/MAC address, firewall/NAT rules
Not Supported
Available
BGP Integration
Available
Available
Anycast Distributed Network Protection
Available
Available
Security and Compliance
PCI-DSS Compliant
Yes
Yes
Aust Federal Govt Cloud Panel Product
No
Yes
Data Sovereignty Guarantee
Yes
Yes
Data Ownership Guarantee
Yes
Yes
Email Support
Included
Included
Phone Support
Included
Included
Support Availability
24×7
24×7
Available Zones
All
All
Typical Provisioning Time frame
15 minutes
15 minutes
Self Service Portal
Yes
Yes
Other Information
Contract Term Discounts
No
Yes