How do I setup a VPN into Zettagrid?
With every SecondSite™ subscription Zettagrid deploys a NSX Edge device in the zone of your choice which is used as the firewall, load balancing and VPN device.
After completing our ordering page we will set up our side of the IPSEC VPN and you will simply need to mirror the details we provide you in your environment on your VPN termination device.
To check what your settings are please check the email we sent you or log into your Zettagrid MyAccount portal and go to the IPSEC VPN tab.
You will see details similar to the below.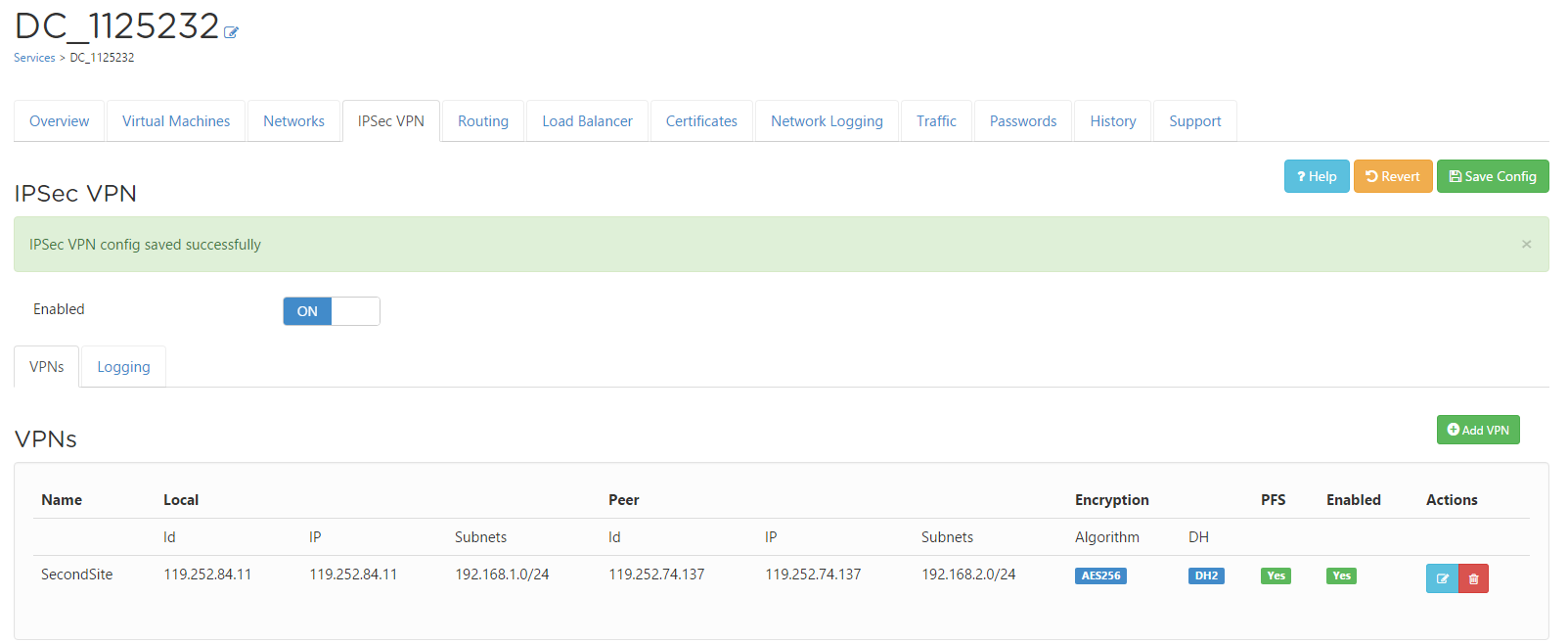 As is seen above, an IPSEC VPN tunnel has been established and the details of the connection are available on screen.
We're not suggesting that you change any settings on this side, but you can if need to. We are suggesting that you use the same settings on your own device in which to establish the tunnel.
The important parts that need to be duplicated on your end are:
Algorithm used
Perfect Forward Security
DH
Local details
Peer details
Pre shared key