Now that you've purchased SecondSite, setting it up is a straightforward process.
Step 1 – Purchase Service
Log onto your new SecondSite subscription in your MyAccount portal and fill out the "Network Information Form". This will allow for the Zettagrid components to be deployed whilst you are setting up the software in your local environment.
Step 2 – Install Zerto Locally
Follow the "Zerto Software Install Guide" and install the Zerto software on a new VM or multi-use VM in your environment that does not need protecting by SecondSite. The install process in its entirety only takes a few minutes.
Step 3 – Pair With Zettagrid
Open up your local Zerto console and click on the sites tab and then onto the "Pair" link.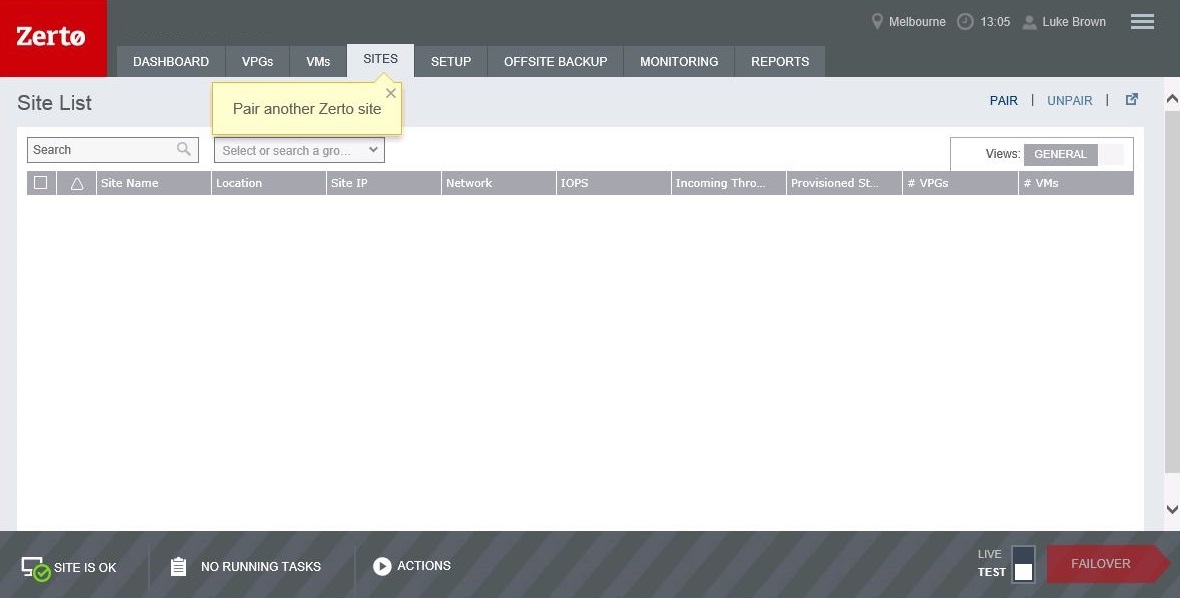 Step 4 – Complete Pair
Select the radio option "Pair to a site with a license" and then enter in the IP address supplied by Zettagrid.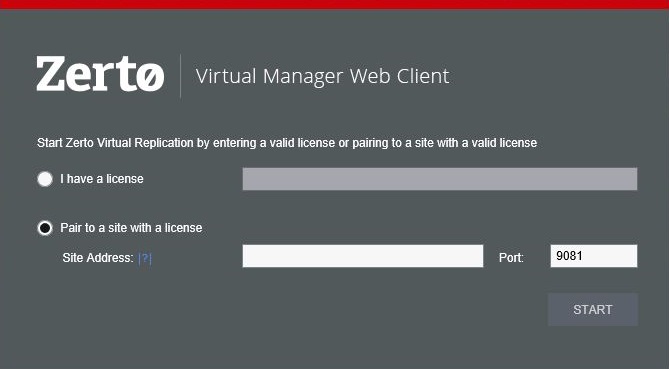 You're now all setup and your production site is paired to the Zettagrid SecondSite™ environment. Now you can begin creating Virtual Protection Groups (VPGs) and start replicating into Zettagrid and protecting machines.
Troubleshooting
In the event you have issues pairing please try the following steps;
From your ZVM server open up a command prompt and make sure you can successfully telnet to IP address we supplied on port 9081
Ensure that you are not NATing the traffic to this IP address
If you cannot telnet to the port on 9081 then add a rule on your firewall to allow this port. If you are not sure about whether you are NATing the traffic then please add in a specific "No NAT" rule in your firewall to the new IP address/range.
| Port | Description |
| --- | --- |
| 4007 | TCP control communication between your local VRAs to our VRAs through your dedicated ZCC. |
| 4008 | TCP communication as above to pass data from your protected virtual machines to our VRAs through your ZCC. |
| 9081 | TCP communication between your ZVM and our ZCC. |