I've had a disaster. How do I failover into Zettagrid?
If you experience a disaster event on premise, you will need to fail over your VMs into Zettagrid using SecondSite™.
Please note that when you do this your VMs will power off in your current site and will power on and run in Zettagrid.
Step 1
Log onto the Zerto console whether it be your own vSphere (VMware), System Center Virtual Machine Manager (Microsoft) or our secure portal.
Please note that this failover will begin full charging of the resources you will be using in Zettagrid. Don't worry though, you can scale resources up to give yourself better performance or scale things down to make it more economical.  The pricing calculator on this resize page will indicate what the costs are for the resources you have chosen.
Step 2
Ensure that the 'Live' option is selected and hit the 'Failover' button at the bottom right of the console.

Step 3
Select the VPGs you wish to failover (most likely everything) and select 'Next.'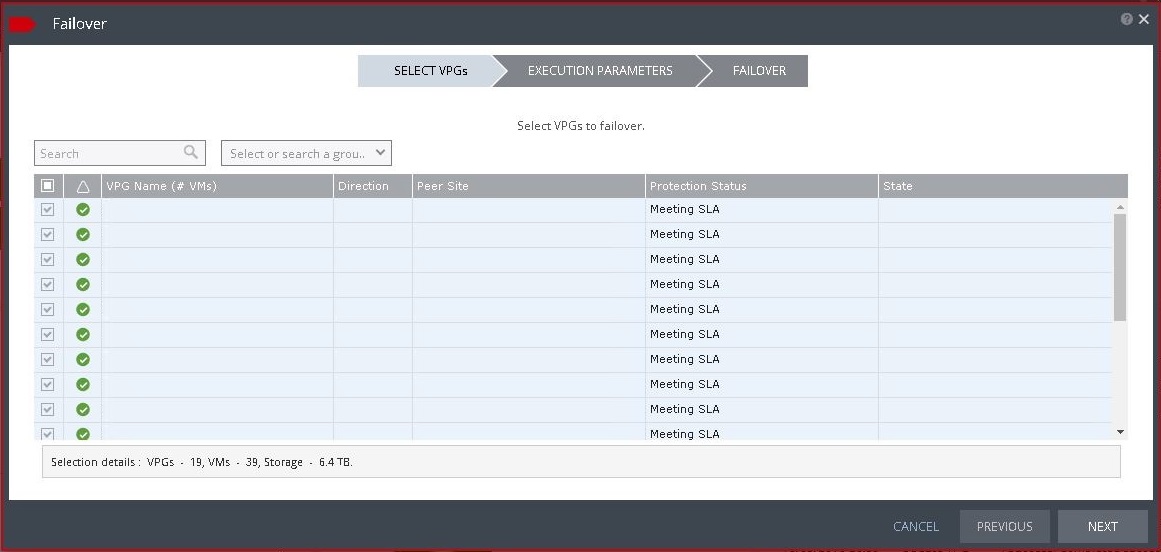 Step 4
For each VPG choose the checkpoint which you would like to power on. There will be many checkpoints available which potentially go back two weeks. How many checkpoints are held is determined by the size of the journal and the rate of change of each VPG.
Select for each VPG whether or not to commit the most recent changes across the WAN link (if the link is still up and its possible) or if you would just like to power up from the current checkpoints available.
Select whether or not to shutdown the VMs in the on premise site (if possible). This will prevent a split brain scenario of the same VM/s existing in more than one place.
Select whether to enable reverse protection of the VPG. What this does is automatically start replicating back to your on premise site when WAN connectivity allows for it to occur.
Step 5
Check that the right number of VMs and VPGs are selected and select 'Start Failover.'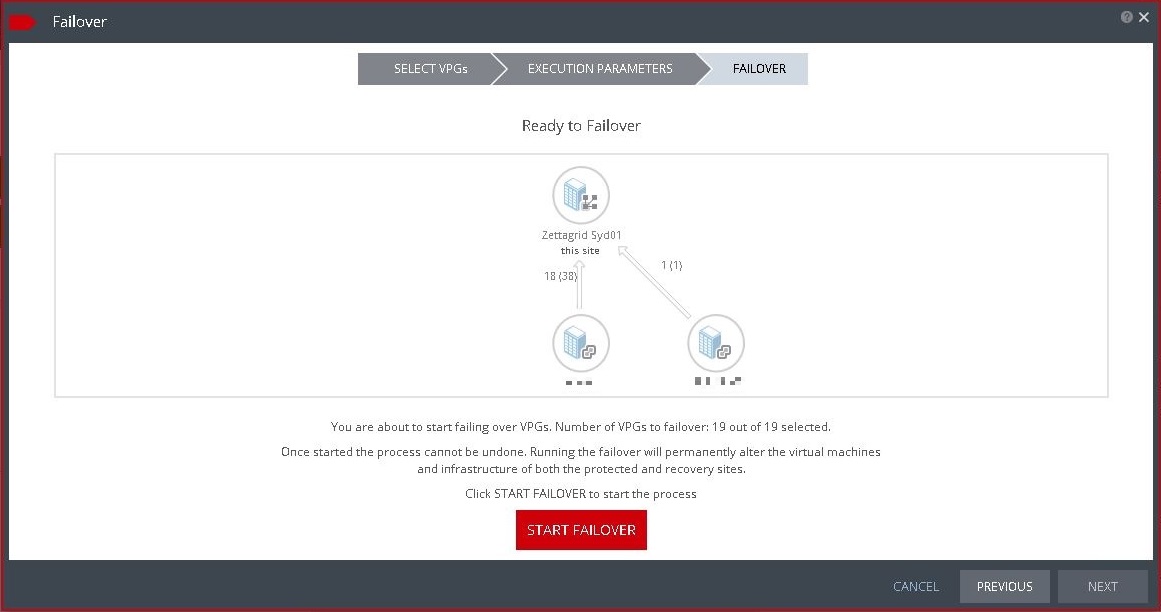 Step 6
Move to the Zettagrid MyAccount page for the service and ensure that the VMs are powering on. This process can take a minute or two for the VMs to be created and registered in our console.

Step 7
Log onto the console of the VMs and check that they powered up correctly and that you can interact with any applications installed inside the OS.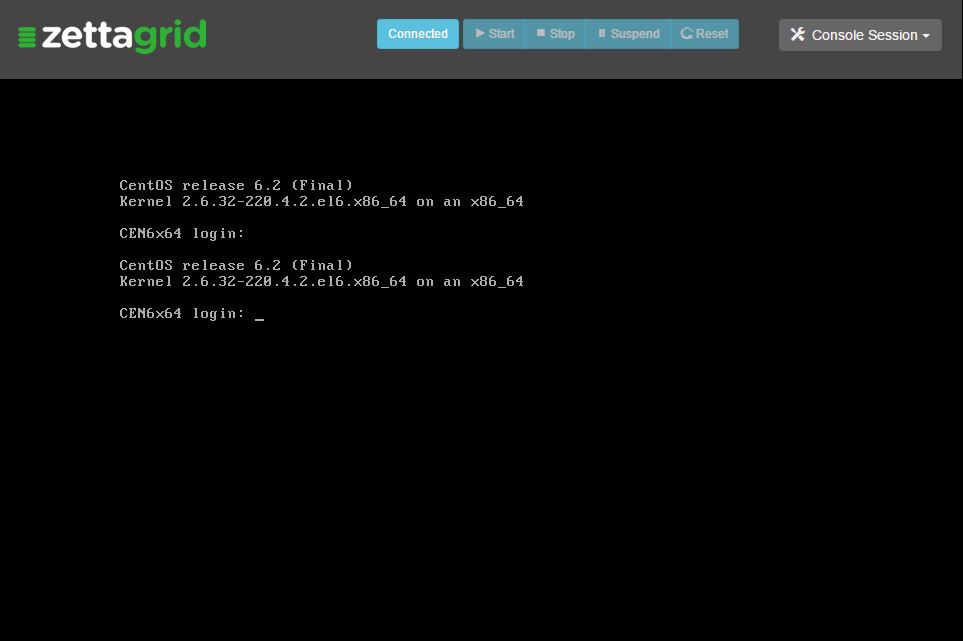 Step 8
Now that the VMs are up and running you will need to check and perform the tasks that are outside the scope of SecondSite™. These are your business continuity and/or disaster recovery actions which can include changing external DNS, deciding what to do about phones and where staff are going to work from.
The required tasks here will be detailed in your company's BCP and/or DR plan.