Client Side Configuration
To setup Veeam Cloud Connect Replication you need three items of information from the Zettagrid MyAccount Service Page
Cloud Connect Endpoint
Username
Password
Once logged in to MyAccount you can view an overview of the service purchased.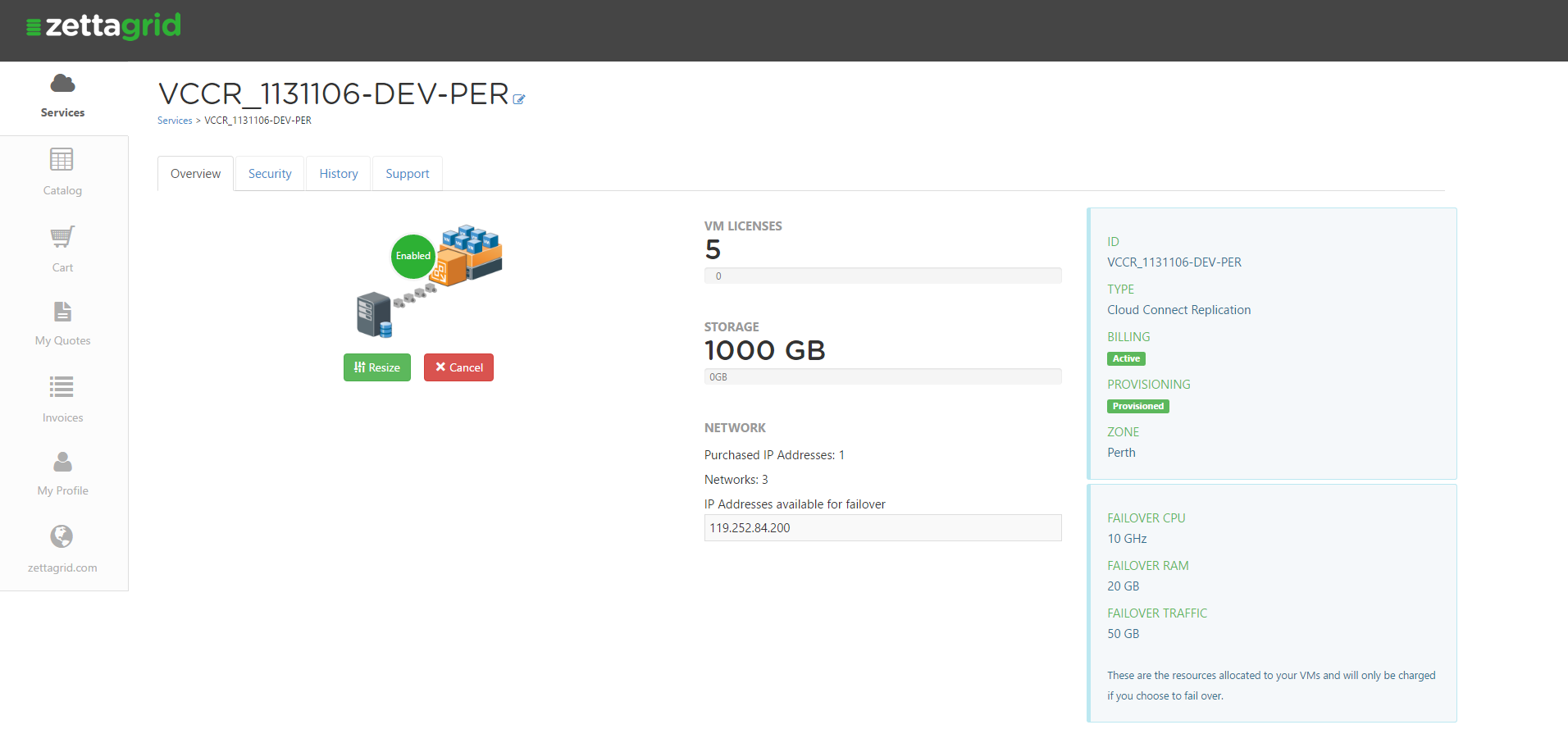 From here, click on the Security Tab of your Cloud Connect Replication Service

Once your service has been provisioned, head to your Veeam Backup &  Recovery console, navigate to the Backup Infrastructure Menu and click on Service Providers and then Add Service Provider.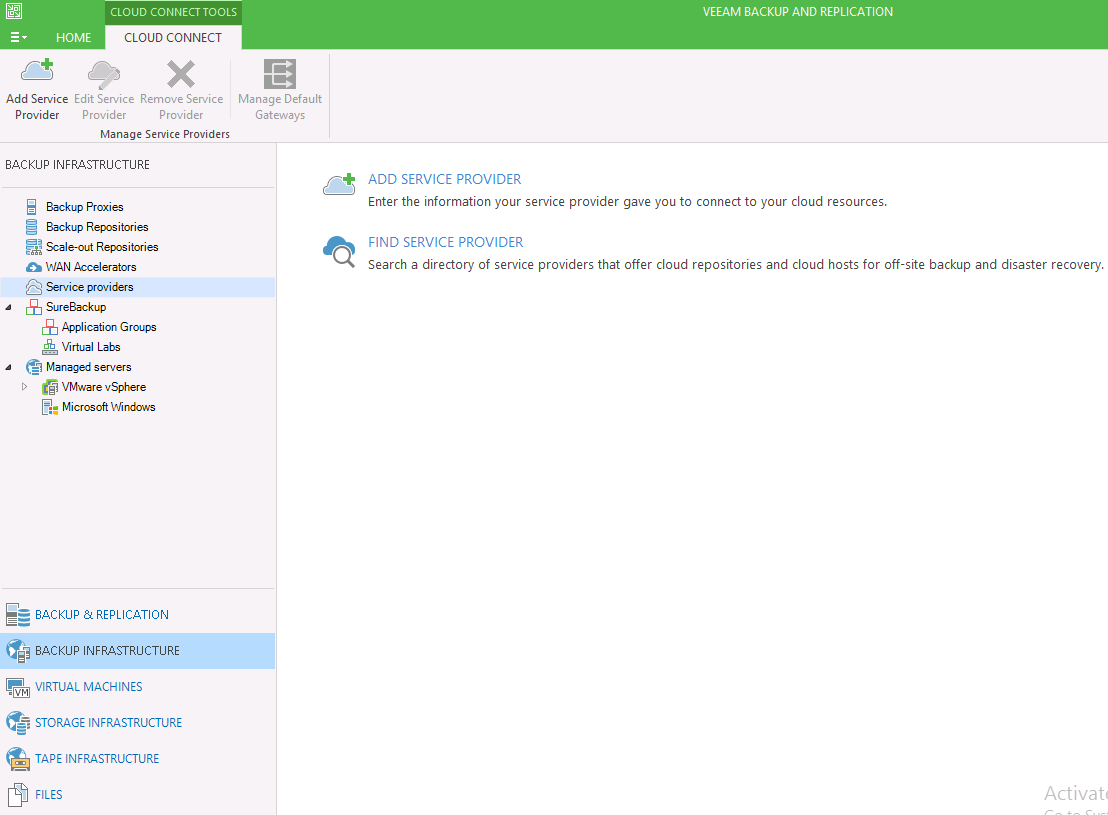 Enter in the Cloud Connect Endpoint DNS name as listed above and click Next.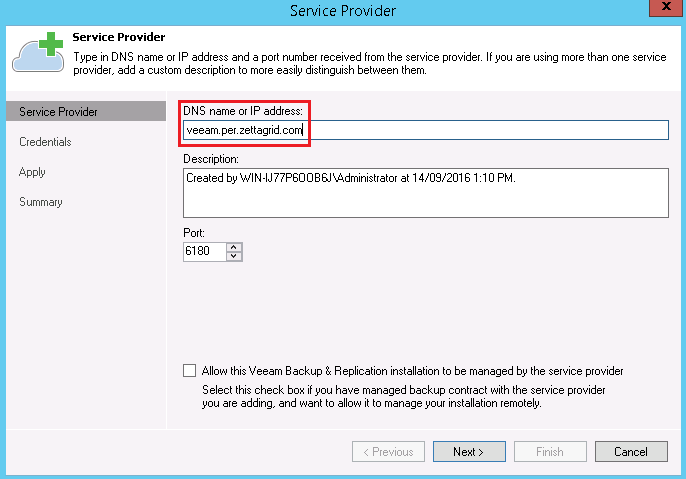 Hardware Plans:

Hardware plans relate to the resources that you purchased at sign up. A hardware plan comprises the following resources in the service provider virtualization infrastructure: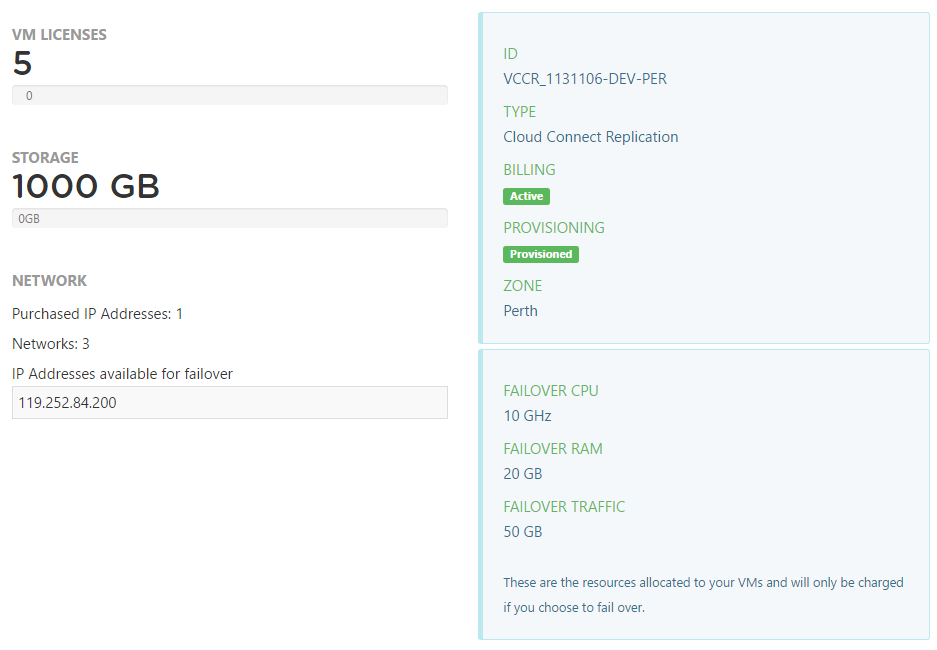 Apart from the VM License cost you have Storage, CPU and RAM resources and finally networking. The VM plus Storage costs equal your ongoing monthly charges, while the Compute costs only kick in the event of a failover event.
CPU  represents the maximum amount of CPU that can be used by all replicated VMs of a tenant subscribed to a hardware plan when powered on at Zettagrid
Memory represents the maximum amount of RAM that can be used by all replicated VMs of a tenant subscribed to a hardware plan when powered on at at Zettagrid
Storage represents the quota on a datastore that a tenant can utilize for storing replicated VMs at Zettagrid
Network represents the purchased Public IP Addresses that can be mapped in a Failover Plan and the network adapters (vNICs) on the network extension appliance that is deployed at Zettagrid.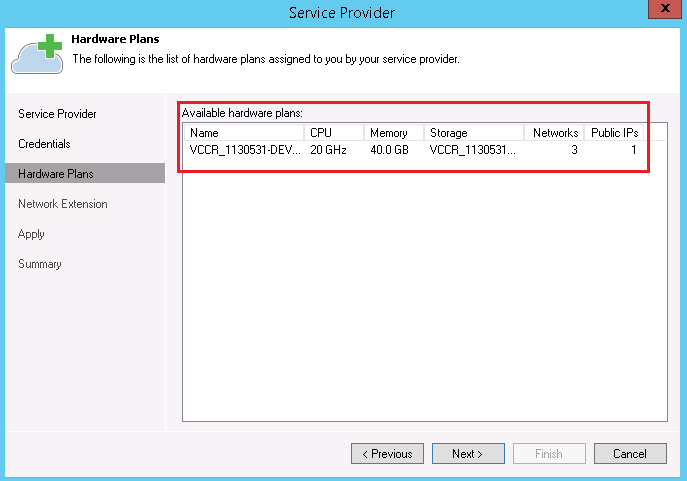 Network Extension Appliance (NEA):

To enable communication between production VMs on the tenant's side and VM replicas at Zettagrid, Veeam Backup & Replication uses network extension appliances. A network extension appliance (NEA) is a tiny, hardened, Linux-based VM (1 VCPU, 512 MB RAM, 44 MB ISO file + virtual floppy disk for configuration) deployed automatically by Veeam Backup & Replication server on the virtualization hosts on which tenant VMs and their replicas reside. During full failover, it provides both access to internet for replica VMs and access to replica VMs from the internet
After clicking through to the Network Extension setup window, click on the default settings and hit the Edit button. From here select the
Host
Resource Pool
Datastore
Network
IP Address
The network and IP Address details need to connect to a PortGroup that has external connectivity and can be privately or publicly addressed for the purpose of the failover.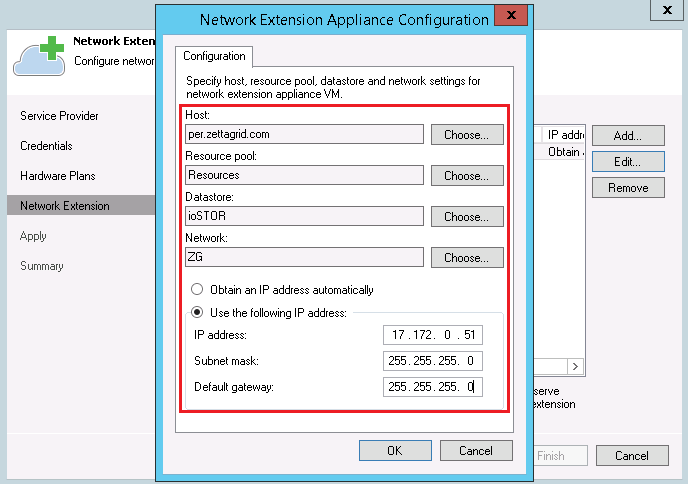 After clicking ok and Next the NEA will be deployed to your virtualisation infrastructure. Note that the Veeam Backup & Recovery server requires direct access to the vCenter as well as communications through to the PortGroup and IP Address of the NEA as configured above.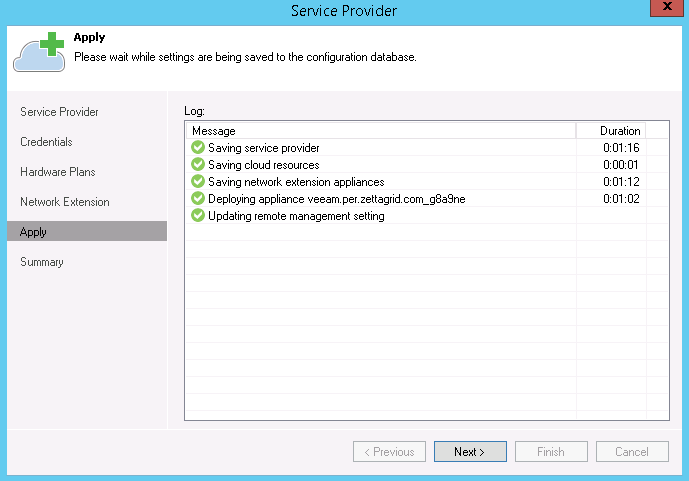 When completed you are presented with a Summary of what was setup in the Wizard.