VMware vCloud Director Console
The VMware Director Console is a web portal for administering your Virtual Data Centre.
The portal allows you to:
Create VMs and Virtual Applications (vApps).
Assign and reallocate CPU, RAM and storage resources to individual VMs.
Configure firewalling and security policies.
Upload media and maintain your own image catalogue.
Monitor your virtual machines.
And much more.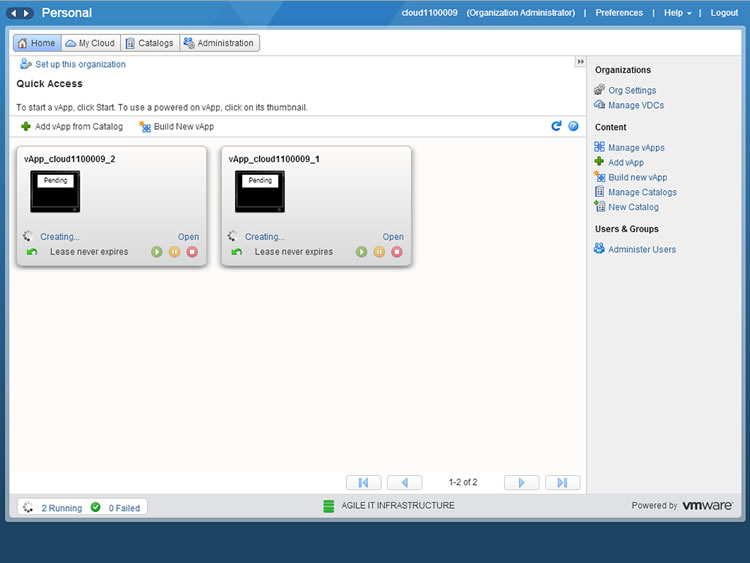 In most cases you will access this web console from within My Account however you can access it directly. These addresses for these servers can be found on the Server Addresses page.
Please note that:
Each Zettagrid zone has a different vCloud director Web console address
You will require the username and passwords listed in the My Account service detail area to log into the web console.