To demonstrate the effective use of cloud computing power in a multi-tenanted environment Zettagrid joined TheSkyNet Project a few weeks ago.
What is theSkyNet?
TheSkyNet project, sponsored by the WA Department of Commerce and developed by the International Centre for Radio Astronomy (ICRAR), in conjunction with UK-based computing company, eMedia Track, will allow members of the public to contribute their spare computing power to the processing of radio astronomy data.
How Zettagrid does it:
The raw compute capacity was made available by using compute, storage and network capacity when resources became available. By using VMware vCloud when a customer requests any resource, Zettagrid automatically assigns the amount to the customer. When resources are no longer required theSkyNet benefits.
How are we doing?
After only a few weeks Zettagrid is in the top five contributors to theSkyNet.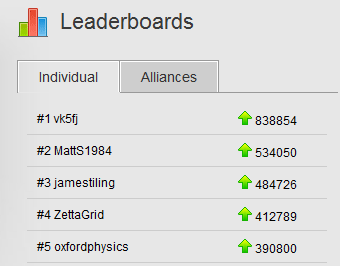 https://www.zettagrid.com/wp-content/uploads/2017/10/zettagrid_brandmark_allwhite_0.fw_.png
0
0
admin
https://www.zettagrid.com/wp-content/uploads/2017/10/zettagrid_brandmark_allwhite_0.fw_.png
admin
2012-02-22 08:00:15
2012-02-22 08:00:15
The Zettagrid Super Computer